CogCon2022 provides learning opportunities for everyone in Asia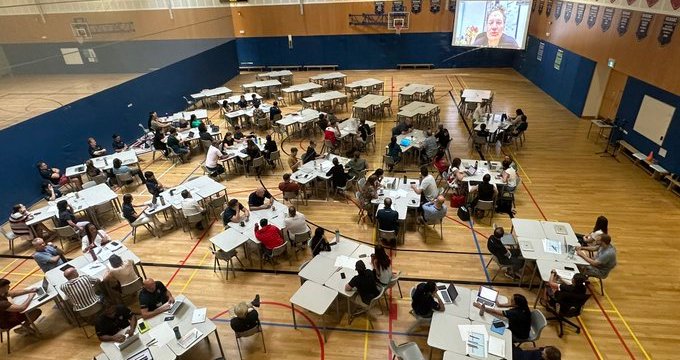 The third annual CogCon professional development event for nearly 2,500 colleagues in Asia has been a great success, with all schools in Asia able to participate for the first time on the same day!
There were 11 sessions on offer with 18 speakers in total, many of whom were talented colleagues from within Cognita. Each two-hour session consisted of a live 30 – 45-minute provocation from our speakers, followed by a 75-minute coordinated response from our schools and then the opportunity for a live questions and answer session with the presenter.
One of the central tenets of CogCon is that there is significant learning for all teaching and non-teaching colleagues in the region. This year's themes included self-regulated learning, metacognition, leadership, strategy execution, English language learning, digital learning, unpacking holistic learning and collaboration.
A special thank you to some of our colleagues for taking over the @CognitaSchools Twitter account for the day to showcase the event. Search and follow #CogCon2022 on Twitter to find out more.
Congratulations and thank you to the team involved in organising and facilitating this valuable learning opportunity. Here's to #CogCon2023 on Friday 10th November 2023.