School Spotlight: El Limonar International School Murcia in Spain

Our School Spotlight series showcases what makes our global community so special, shining a light on the individual strengths of our exceptional learning environments and understanding the benefits of being part of our wider community. February's Spotlight school is El Limonar International School Murcia in Spain. 
The School's History  
El Limonar International School (ELIS Murcia) was founded in 1990 and started with 48 two to three-year-olds and five members of staff. Fast forward 32 years and the school has adapted and grown to suit the needs of the Murcian community which it serves, but the school's central mission statement has remained the same. The school now has nearly 800 students on roll and over 100 staff! ELIS Murcia is a truly special place thanks to the unswerving dedication and care of all employees, teaching and non-teaching staff alike, who always strive to provide exceptional service to the children entrusted in their care.
"We are honest and transparent; we are hardworking; we are a community that, collectively, tries our very best at all times.  I get quite emotional when I talk about the wonderful team here – and feel very privileged to have worked in such an inspiring, energetic community for the last 24 years!", shares Vanessa Grimward, School Principal at ELIS Murcia.
The School Community
Just under 90% of students and families are Spanish nationals, mostly local to the area. The vast majority of students start at ELIS Murcia aged three and continue at the school until graduation aged 17 or 18. ELIS are proud now to be the school of choice for second-generation families.
Vanessa adds "Graduates call themselves "limoncitos" (little lemons, based on our school name El Limonar meaning a Lemon Grove) and we are delighted that alumni of our school are now bringing their own children to be educated at ELIS Murcia. In addition, two former students are now teachers at our school!"
Most of the families choosing ELIS Murcia for their children do so because of their focus first and foremost on student wellbeing – this is at the core of everything that the school does. Students also start a third language (French, German, Chinese) in Year 5 and go on to become trilingual by the time they leave school.
Why ELIS Murcia is special
What makes ELIS Murcia special is the sense of community, the sense of belonging, and despite having grown from 48 to 796 students over the course of its history, there is still very much a family feel to the school.
"This is something quite unique, hard to put into words but recognised by visitors time and again when they step inside our doors. Apart from that, it is the collective commitment to doing our very best altogether, that has led us to achieve the most outstanding examination results in the Region of Murcia, with five students last year achieving the maximum 14/14 in their combined A-Level and Spanish University entrance exams, 62% of all A-Levels sat graded at A* – A, and recognition as Cognita Europe School of the Year 2022."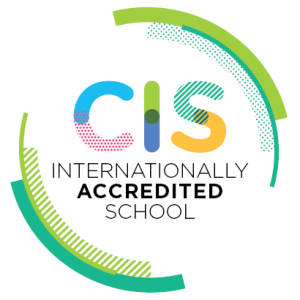 ELIS Murcia are immensely proud to announce their recent CIS accreditation which they have worked to achieve for the last 2+ years. To become accredited by the prestigious Council of International Schools is a further quality assurance for parents and really the gold seal of approval to the wider community. There are only 2 other CIS- Accredited schools in the whole of Spain and ELIS are the first school in Cognita Europe to reach this achievement.
The state-of-the art Montevida campus opened in September 2020 to provide top class educational facilities for Secondary and Pre-U students. The campus not only offers light and spacious classrooms; it also offers a 400 capacity theatre and fantastic outdoor sporting installations which are rented out after hours to the local Athletics and Rugby Federation. "There is nothing quite like this campus in this part of the world, and it is exactly the facility our older students and their families deserve," Vanessa shares. 
Finally, Vanessa acknowledges that "Being part of Cognita opens doors for our staff, with incredible networking and professional development opportunities. It is wonderful to be able to support the development, for example, of aspiring future senior leaders through in-house programmes, and know that we can very much grow and nurture our own Cognita pool of talent."
Learn more about El Limonar International School Murcia in their school video here. Thank you to Vanessa for sharing a snapshot of your school. We're so proud to have you as part of our Cognita community!