Cognita speakers join EDUtech Asia 2021 line up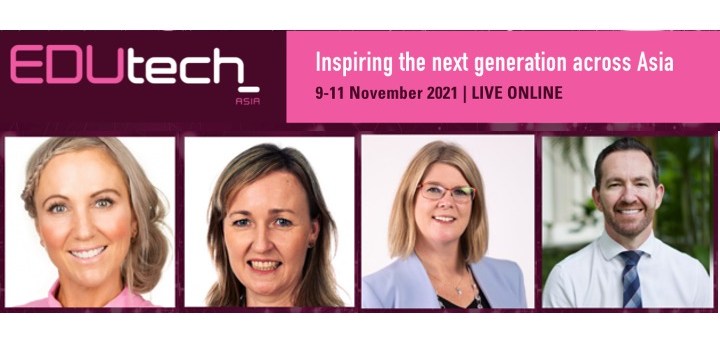 We are proud to announce that four members of Cognita's global team have been selected to deliver talks at the EDUtech Asia 2021 event this November. This event brings together renowned educators to share their ideas, best practice and perspectives.
Beth Kerr, Cognita's Group Director of Wellbeing, and Kelly Somerville, Head of Inclusion at the Australian International School (AIS) will be discussing Learning and wellbeing: Ensuring students' wellbeing is prioritised and that learning experiences are enriching and empowering.
Kim Green, Head of International School Ho Chi Minh City (ISHCMC) in Vietnam will be part of a 'Fireside Chat' on Emphasising student-centred learning and employing active learning activities.
Matt Hall, Director of Marketing & Admissions at the Australian International School (AIS) will join a panel on Boosting enrolment through streamlining: using technology for automation and integration.
To find out more about EduTech Asia and our speakers' sessions, you can visit the event website here.