2018
69 Schools
Cognita welcomes the American British School in Chile. The Woodland Pre-School group becomes our second school in Hong Kong.
2017
67 Schools
Cognita enters Hong Kong with the development of Stamford American School.
2016
66 Schools
Cognita sees further growth in Spain and adds to the St. Andrews portfolio in Thailand.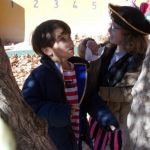 October
Cognita welcomes The English Montessori School in Madrid into our global family.
March
Cognita welcomes St. Andrews International School, Dusit in Bangkok. Colegio Pumahue Chicauma opens in Chile.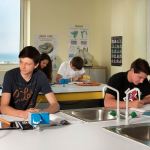 January
The International School of Barcelona joins the Cognita family.
2014
66 Schools
Cognita continues to grow with the addition of schools in Brazil, the United Kingdom and Vietnam.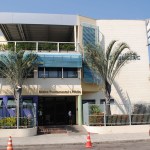 December
Instituto GayLussac in Rio de Janeiro, Brazil, joins Cognita.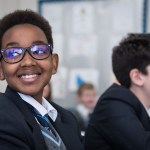 September
North Bridge House School opens an additional Senior School and Sixth Form campus in central London.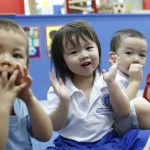 January
International School Saigon Pearl (ISSP) in Vietnam joins Cognita.
2013
64 Schools
Cognita expands in Latin America through a partnership with Chilean private schools group Desarrollos Educacionales (DDEE).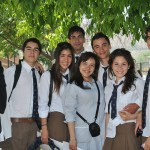 June
Nine schools in Chile join the Cognita Group under the Pumahue and Manquecura brands.
2012
57 Schools
Brazil calls with our first school in Latin America.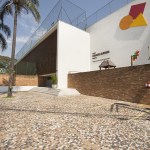 October
Escola Cidade Jardim/PlayPen in São Paulo, Brazil, joins Cognita.
Singapore American International School moves to new state-of-the-art permanent campus in Singapore.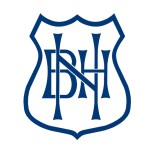 September
The Royal School Hampstead in London integrates with North Bridge House (NBH). NBH Senior School moves to a dedicated campus in Hampstead, London.
2011
57 Schools
Cognita welcomes our first schools in Vietnam.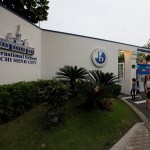 May
International School Ho Chi Minh City (ISHCMC) and ISHCMC American Academy join Cognita.
2010
54 Schools
A new partnership creates Cognita's first ever girls' school and our Group expands further in Spain.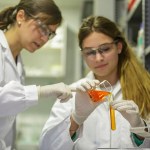 November
Hastings School in Madrid joins Cognita.
September
Downside and West Dene Lodge Schools in Surrey, UK, become Cumnor House Girls' School.
2009
53 Schools
Cognita establishes our first school from inception after being the sole winner in a Request for Interest exercise run by the Economic Development Board of Singapore.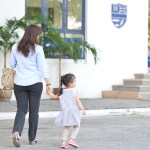 October
Cognita enters Thailand with three St. Andrews international schools.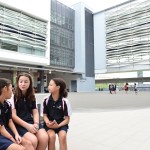 August
Cognita launches a new school: Stamford American International School in Singapore (SAIS).
Watch the video here.
2008
49 Schools
Cognita grows further in the UK and Spain.
June
El Limonar International Schools in Murcia and Alicante, Spain, join Cognita.
2007
40 Schools
Cognita expands internationally as schools in Singapore and Spain join our Group. Meanwhile our UK Group continues to expand.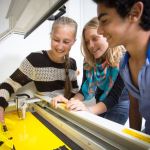 January
Cognita welcomes its first international school: Southbank International School in London.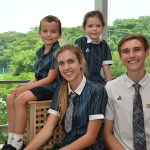 October
Australian International School (AIS) Singapore and The British School of Barcelona (BSB) join Cognita.
2006
32 Schools
Cognita expands further afield in the UK, including Wales.
May
Cognita welcomes St Clare's School in Porthcawl, Wales.
2005
23 Schools
Cognita steadily builds within the UK.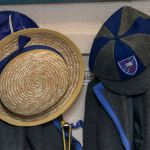 June
Glenesk School in Surrey joins the Group.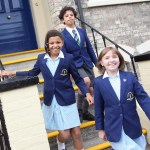 May
Colchester High School in Essex becomes part of Cognita.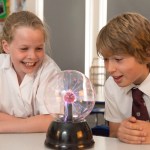 January
The Group welcomes Duncombe School in Hertford.
2004
21 Schools
Cognita is founded with its first school in the UK and soon welcomes a further 20 schools into the Group.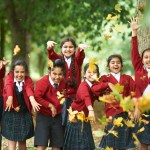 December
Hydesville Tower School in Walsall and the Asquith Court Group of schools, including North Bridge House in London, Downsend in Surrey and Akeley Wood in Buckinghamshire, join Cognita.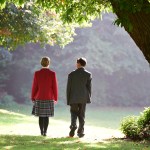 November
Cognita is founded with Quinton House School in Northampton, UK.