Whether at home or abroad, few jobs offer the same satisfaction as teaching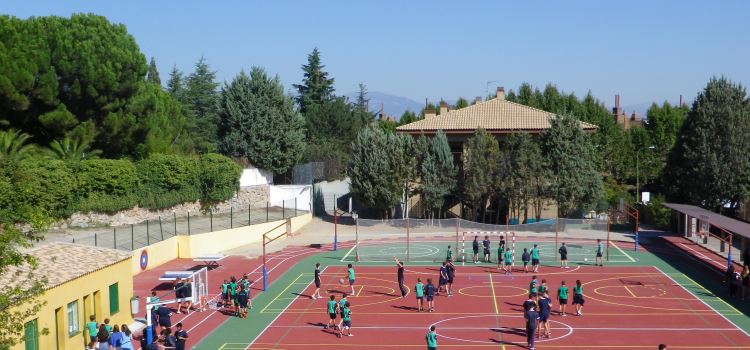 Thomas Slack, Teacher of Computing & Key Stage 3 Coordinator at The English Montessori School in Spain, reflects on why he chose to join the profession and why there are few other jobs as fulfilling as teaching.
As an undergraduate student, I was contemplating training to become a teacher. Although this wasn't a lifelong goal of mine, I've always had a desire to have a positive impact on people's lives. As I was exploring my options, I went to a 'Train to Teach' event in Leeds where the presenter shared insights into the impact teachers can have on the lives of pupils who are experiencing a difficult childhood. I saw my mission set out before me.
My training year and first teaching position took me to schools around the UK, from Yorkshire to Manchester. Throughout these vital times of developing my skills and learning from colleagues, I could see the difference these teachers make to children's lives and I also began to make a difference. My mission was now in full flow.
After a few years of teaching, I had a desire to experience a different lifestyle than that of the north of England. Leaving the green hills behind, I made a life-changing move to teach at a private school in the suburbs of Madrid. However, I felt like I was selling out on my mission. How could I make a difference to the lives of pupils who have such a different socio-economic background to some of those I was teaching in Yorkshire and Manchester? This was not in the script I envisioned at the 'Train to Teach' event years ago.
However, I found myself at a school where the pupils are eager to learn and this, in itself, was my first challenge. These pupils want to achieve to the best of their ability and it is my responsibility to make it happen. It became apparent very quickly that I hadn't sold out on my mission. In fact, it is just as alive and kicking today as it was in the north of England.
I have learnt that children are children, whatever their socio-economic background. They may have different needs, but they are still dependent on adults to provide them with the education and guidance needed to make the best possible start in life. This challenge provides me with such a rewarding career that I don't think could be matched in any other profession.
In recent years, I have had both past and present pupils relay how I helped them and influenced their chosen paths. This is the mission I envisioned all those years ago. I just didn't expect to be fulfilling it 1,200 miles from the green hills of home.