How can schools help create global citizens?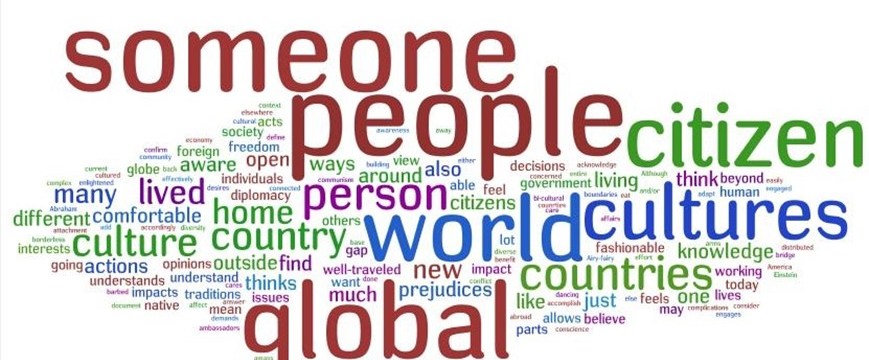 Ian Thorpe, Headmaster at Downsend School in the UK, considers the ever-widening range of skills that children are expected to acquire and how schools can support them with this development.
According to The Association of Graduate Recruiters in the UK, 'half of employers do not think that graduates generally have the workplace skills they need'.
In the 21st Century, global students will need to possess a wider range of skills than ever before as they prepare for adulthood and a world of work where many of the tasks and technologies they will employ have not yet been invented. In this brave new world, critical thinking skills and a level of self-awareness and confidence that will empower them to take on unfamiliar challenges will be the currency of choice. Innovation and creativity will be expected in order for them to work effectively with their teammates, many of whom might possess different passports and speak different languages.
Today's children will have travelled further, and to more countries, than ever before. They will have greater exposure to the wider world via improving technologies and a broadening media exposure. They will need to think outwardly if they are to develop and use the skills needed to be environmental stewards of the planet and the international peacekeepers. So, exactly what does it take to be a contributing "global citizen?"
True global citizens will learn from the all of their varied experiences, analyse what they have learned and then adapt it to the environment in which they are operating. This risk-taking approach is almost alien to so many children who are encouraged never to take risks or, heaven forbid, learn the lessons of failure as well as success.
In 2013, I became Headmaster of Downsend School, based in Leatherhead, Surrey and a school that is very much part of the Cognita family of schools. Our students may be experiencing almost a dozen different curriculum styles, and speaking over fifty different languages, yet there is one thing that links them: the life-changing impact that a global education can have on them.
It is this initiative that has led us to make connections between our teaching and learning globally. Our youngest pupils are working to create a video documenting their own country's culture, history and traditions which they will share with their fellow students in other Cognita schools across 3 continents. At the same time, our older pupils will be analysing local weather patterns and sharing their data and insights. So watch this space for the end result.
These are small but important steps and I expect the learning that will take place as a result will be truly inspirational – as rich and diverse as the languages in which it is communicated.
Our students are gaining empathy, developing critical thinking skills and appreciating that they can make a difference. By encouraging our children to share their opinions and explore their own values, while respecting the values and opinions of others, I would hope we are promoting global citizenship to last a lifetime.