Getting mindful about wellbeing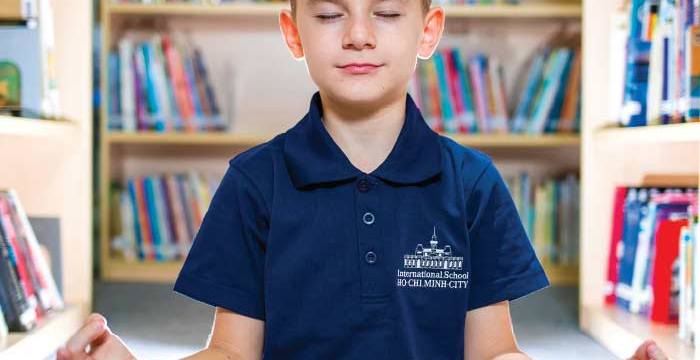 Mental health and wellbeing of young people is never far from the headlines today – wherever you are in the world. AsiaLife magazine recently took a close look at the pioneering approach to mindfulness at International School Ho Chi Minh City in Vietnam and the difference it is making to student outcomes.
Mindfulness in schools is a topic that has been discussed and debated by educators increasingly over the past few years. But what does it mean in practical terms? What difference does it actually have on student outcomes?
International School Ho Chi Minh City (ISHCMC) in Vietnam has been developing a mindfulness program for students, staff and parents over the past three years. Its staff are actively teaching the practice of mindfulness to students to empower them to take charge of their futures, as well as their education.
Adrian Watts, Head of School at ISHCMC, comments: "We are facing a crisis with adolescent health statistics. Mindfulness can have an amazing effect upon student calmness. By bringing students into the present and focusing on the right side of the brain, students can reduce stress, anxiety and depression. Having the skill to bring oneself into the present and stop worrying about the past, which you can't change, and the future, which you don't know, has to be a good skill to be taught and become proficient at using."
Alicia McKeogh, a music teacher and leader of the mindfulness program at ISHCMC, adds: "This new position is my dream job. I give as much as I can to develop mindfulness programs. The teachers were trained first, then the students and parents as well, to help to learn how to peer teach these concepts. It's about positive education, a flow mentality and mindfulness. ISHCMC is changing education from the inside out. We are holding wellness and wellbeing in equal standing with academic achievement. We're developing complete people here, not just great students."
You can read the full article by Elijah Ferrian on the AsiaLife website: Mindfulness and Positive Education.