The British School of Barcelona held a successful Spanish and European University Fair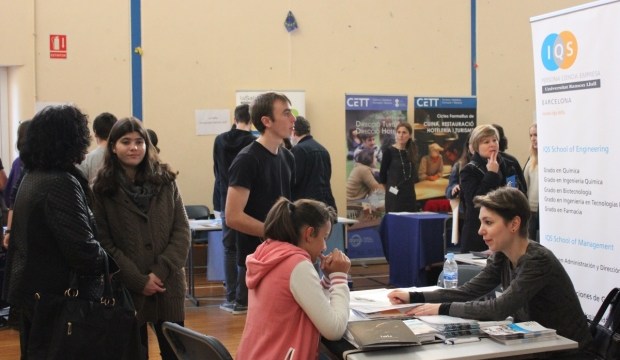 Written by: Thais Gros
Close to 100 Sixth Form students (40 of them from other schools) and a total of 23 exhibitors took part in the Spanish and European University Fair organized by The British School of Barcelona this month.
Two conferences were held in English and Spanish to explain to parents and students the admission procedures to Spanish, British and American universities.
The students could also gain first hand information about the academic offer of some of the best universities and institutes in Europe. Among the exhibitors, there were important institutions such as Universitat Pompeu Fabra, ESADE, La Salle, Instituto Europeo del Diseño, Institute of the Arts (Barcelona), Swiss Education Group and London´s New College of Humanities.
One of the most popular stands was Futurwise's. There, Julia Watson, European Director of ISCO, informed pupils about the Futurewise Assessment, a programme that helps students identify what careers are most suited to them and provides them with on-going support until the age of 23.
This Fair was the first of two events organized by The British School of Barcelona during the school year to support our students as they make choices about their future careers. The British University Fair will be held on April 1st.