Stamford American International School Officially Opens Phase II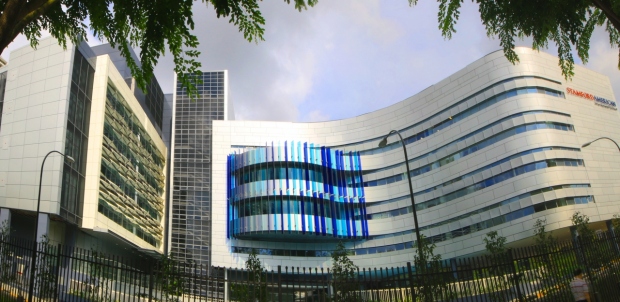 Stamford American International School (Stamford) is the benchmark for excellence in international education in Singapore. With its experienced team of educators, cutting-edge facilities and rich cultural diversity, there is no better way to prepare students for a competitive and fast changing world.
Stamford's curriculum prepares students for entry into the world's top universities. It is the first school in Singapore to offer students both the International Baccalaureate (IB) Diploma, Advanced Placement and the American High School Diploma–giving students a top international education with an American foundation. Stamford also excels in the teaching of languages, offering Mandarin and Spanish classes on a daily basis to students from as young as two years old to Grade 5, and bi-weekly language classes to students Grade 6 and up.
Stamford's $300 million campus off Upper Serangoon Road is the most advanced learning environment ever built and is the largest investment in a Kindergarten to Grade 12 education facility anywhere in the region. The campus features state-of-the-art technology and facilities, raising the bar for international schools around the world. Stamford's campus is designed to be the perfect environment for preparing children for careers in the 21st century.
Key features of the school include:
– Singapore's-only EducationUSA Advising Centre, open to all students in Singapore as a resource for college education
– Cognita iLEarn™ – Singapore's first interactive learning environments where guest lecturers and teachers from around the world can interact with students
– A 500-seater performing arts theatre, complete with one of the largest LED screens in Singapore, measuring 10m x 6m.
– Singapore's first 1-to-1 iPad program for K2 to Grade 5 and MacBooks for older students
– 21st century Media Resource Centers – beyond the traditional libraries, these centers are up to date with the latest traditional as well as technological resources
– State-of-the-art science wing and computer laboratories
– Comprehensive art facilities
– World-class sporting facilities featuring climbing walls, gymnasiums, sport fields, swimming pools, tennis courts and Golf Academy
– Specially designed Nursery and Early Years indoor & outdoor facilities
– Electronic security system for the safety of students