SKY TV News Broadcaster to give talk at Chilton Cantelo School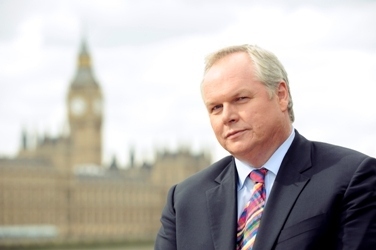 Written by: Chilton Cantelo School
Adam Boulton, political journalist and SKY TV broadcaster, will be talking about 'the importance of being curious' at the next in the series of Chilton Cantelo School Lectures taking place on 26 June.
As Political News Editor of SKY news and formerly with ITV's TV-am as well as previous parliamentary lobby journalist, Mr Boulton will talk about how having an innate curiosity has kept him forging ahead in the communications industry.
Pupils, parents and members of the public are invited to attend the lecture to hear about Mr Bolton's background including his views on education today and how it is a vital stepping stone to reaching ambition, what motivated him to become a journalist, and the attributes he feels young people need in order to prosper in their chosen careers.
Headmistress, Verity White, said:  'I am confident that this talk by such an illustrious and well known political journalist will give our pupils inspiration for the future and that both parents and members of the audience will find Mr Bolton's personal story fascinating.'
Members of the public are invited to attend the lecture which is taking place Thursday, 26 June, from 6.30-8pm at Chilton Cantelo School.  The lecture is free, but seats must be reserved by calling 01935 850 555.
Link to full article:
www.chiltoncanteloschool.co.uk