Record breaking IB results – again for Southbank!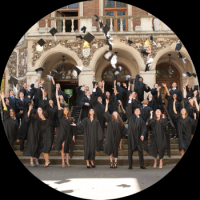 Written by: Southbank International School
Southbank is delighted to announce a summary of its IB diploma results for 2013:
100% pass rate.
Highest score is 43 points, achieved by 3 Southbank students, and reached by as little as 1.5% of diploma candidates worldwide.
12 students with 40 points (secured by approximately 6% of diploma candidates worldwide) or above – up from 10 in May 2012.
Lowest score 26 points.
Mean total score 36.2 points – easily breaking the school record of 35.0 and at least 6 points above the international average.
Mean subject score 5.75 points – up from 5.35 in 2012
These outstanding results, the school's best ever by some margin, have allowed the vast majority of students to gain admission to top universities in the UK, North America and in other parts of the world. These include entry to Yale, Pennsylvania, Cambridge (two students), London School of Economics and Imperial College London (three students), amongst other excellent universities with world-wide reputations.
The Executive Principal, Graham Lacey comments: "I am delighted that this exceptional year group has done so well. They worked incredibly hard and deserved their success. I would also like to thank the parents and teaching staff, for without their support and dedication the results may not have been as good. Congratulations to all who contributed to these results which confirm Southbank's reputation as one of the top international schools in London, the UK and indeed the world".
Link to full article: