Outstanding Inspection Report for King's School Plymouth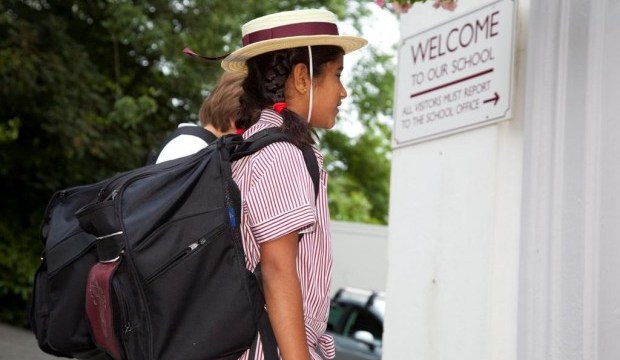 Written by: King's School Plymouth
"The quality of the curriculum through the school is outstanding" was just one of the comments made the inspectors.
They commented, "Pupils throughout the school experience an exceptionally rich range of learning opportunities, including linguistic, mathematical, scientific, technological, human and social, physical and aesthetic and creative areas of learning."
They found that "the quality of teaching and assessment is excellent. Classrooms are happy and productive places where children are encouraged to enjoy the process of learning. Teachers develop very positive relationships with their pupils and show high expectations of what those of all abilities in their class are capable of achieving. The high quality of teaching and successful strategies for monitoring provide a strong support to the outstanding progress made by most pupils as they move through the school. Pupils have an excellent range of opportunities for acquiring new knowledge from the range of curriculum opportunities available and the enrichment of learning experienced through school visits."
The inspectors said, "The school ensures that the development of pupils spiritual, moral, social and cultural awareness for all groups is exceptional. This is founded in the essential values derived from its Christian ethos and through the workings of a school community based on engagement, participation and mutual trust. The school enables its pupils of all ages to develop their self-knowledge, self-esteem and self-confidence. Pupils are highly articulate."
The overall quality and standards of the early years foundation stage was deemed as "outstanding." "All the children make excellent progress in all areas of their learning and development in particular in listening skills, developing exemplary behaviour, communication, reading, writing, use of numbers and readiness to learn." They go on to say "the personal and emotional development of the children is outstanding. This is achieved through the consistent approach of staff and high levels of expectation in terms of respect for self and others, leading to all children feeling safe, secure and happy."
Mrs Jane Lee, Headteacher was delighted with the positive report and thanked all the staff, pupils and parents who all help to make Kings School an outstanding school.
SIS is an independent body approved by the Secretary of State for Education to carry out school inspections under Section 162A of the Education Act 2002. Its activities are monitored by Ofsted, which reports back to the DfE on an annual basis about the quality of its work. Its inspectors, most of whom are former HMIs (Her Majesty's Inspectors), are all approved by the DfE.
Click to view full report.
Link to full article:
www.kingsschool-plymouth.co.uk