It's "outstanding" again for North Bridge House Preparatory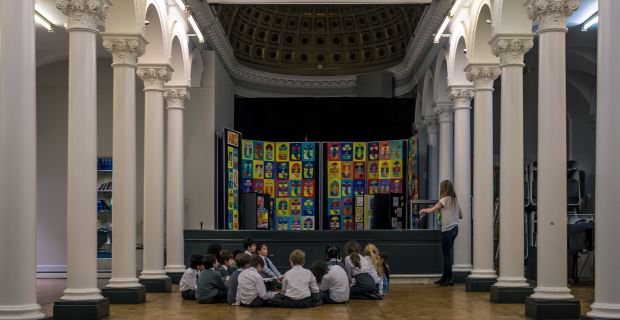 Cognita is proud to announce that North Bridge House Preparatory School in London has maintained its rating of 'Outstanding' in all areas in its latest independent inspection report.
The December 2015 report by the School Inspection Service follows NBH Prep's 'outstanding' rating by Ofsted in 2011. Among the highlights of this year's report:
"The quality of teaching is outstanding; it is marked by detailed planning, well-qualified staff with high levels of expertise, driving pace in lessons, excellent explanations and questioning of pupils and excellent relationships with them."
"The school is highly successful in providing an educational experience that gives pupils excellent preparation for the highly-thought-of senior schools that they move on to and a very rich, rounded educational experience."
"The curriculum is outstanding in its quality and provides excellent learning opportunities for pupils across the full range of educational experiences, with a particular strength in the range and quality of pupils' linguistic experience, which includes English, two modern languages and, for all older pupils, Latin and for some Greek."
"The school is a close-knit learning community in which pupils are very well behaved, happy and high achieving."
"The quality of governance has improved since the last inspection, particularly in its oversight of compliance with the regulations, and is of a high quality."
Headteacher Brodie Bibby said the report makes impressive reading. "As a school, we are extremely pleased to have achieved outstanding in every category for both our pupils and parents. We are always grateful for constructive feedback and will fully take on board – and proactively address – the recommendations made within the report, alongside the praise."
Commenting on North Bridge House Prep's achievement, Max Vialou-Clark, Chief Executive of Cognita Europe, said: "This is a well-deserved endorsement of the commitment to excellence shown by Brodie and his team. NBH Prep was already judged 'outstanding' in all areas but has continued to innovate, with inspectors noting even further improvements since the last inspection, particularly in the area of governance. Congratulations to Brodie and his exemplar team."
Click here for more information and to access the report.