Cognita wins leading private schools award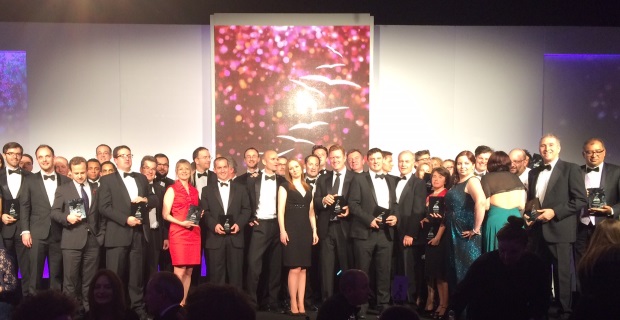 Cognita has been named Private Schools Group of the Year 2015 in the annual Education Investor Awards in London.
Chairman Ralph Kugler collected the award in London on 11 November 2015. He is pictured above, second from right, along with other award winners.
Launched seven years ago and judged by a panel of 26 sector experts, the annual Education Investor awards recognise excellence across 28 categories in the fast-growing education industry. Cognita won the category of 'School Operator – Private Schools Group,' the leading award for our industry.
The Judges recognised Cognita's proven track record in delivering high-quality education and growing the Group through continued investments in our Schools and new acquisitions.
Cognita's newly appointed Group Chief Executive, Chris Jansen, said the award was the result of enormous work and commitment from right across the Company. He also paid tribute to his predecessor and founding CEO, Rees Withers, who is retiring. "The growth and advancement of Cognita has been very impressive," said Chris. "This only happens through our people and that includes everyone from our support teams all the way to our teachers.  But in all of this progress, you always need a leader to set an ambitious vision and then support the team to deliver it.
"Rees Withers has done this every step of the way through his commitment, drive, care and genuine passion for what we do: keeping children safe and driving academic standards."
Chris Jansen was appointed in October 2015 and will take over as Group Chief Executive Officer from 1st December. Rees Withers will remain with Cognita until the end of the year to ensure a smooth transition.