Cognita Schools announces plans to open Islington's first independent school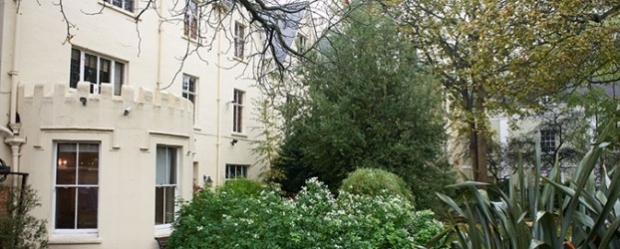 Written by: Cognita Schools
Leading independent schools group Cognita today announced plans to open a new senior school in the Canonbury area of Islington from September 2014 supported by a £3.5m investment.  Parents are expected to welcome the opening of what will be the borough's only independent senior school. The new school will be part of the of the North Bridge House group which is currently comprised of four schools with campuses in Hampstead and Regent's Park.  North Bridge House Senior Canonbury will cater for pupils from Years 9 through to 13 offering both GCSEs and A Levels.
The new school will be located at 6-9 Canonbury Place in a historic Tudor building which can trace its origins back to the reign of Henry VIII.  The £3.5m investment will be used to create a highly attractive learning environment, combining the stunning original features of the impressive Grade 2 listed building with fully refurbished contemporary teaching and learning facilities to meet the needs of its students and staff.
Speaking of the plans, Geraint Jones, Cognita's Director of Education said…
"We are very excited about the prospect of opening a new Senior School in Islington, which will build on the excellent foundations of the North Bridge House Group – a school with the same high academic standards and a focus on the very best teaching, pastoral care and extra-curricular provision.  The school will also have an impressive 6th Form, which will aim to gain students' a place at their first choice university, as well as prepare them to succeed and make the most of university life and beyond. We are delighted to be creating Islington's first independent senior school, and, due to the excellent public transport links to the area, we will be able to serve pupils and parents from a wide area across central and north London as well as further afield."
North Bridge House Senior Hampstead has a sound track record of achieving excellent GCSE results; in Summer 2013, 95% of grades achieved were at A*-C,  with 50% of all grades awarded at A* or A.
Mrs Georgina Masefield, Head of North Bridge House Senior Hampstead said…
"North Bridge House Senior Canonbury will build on the excellent academic and pastoral provision that we offer all pupils at our school in Hampstead. Continuing the strong tradition of celebrating the individual in an environment that is both stimulating and nurturing, North Bridge House Senior Canonbury will offer the same rich curriculum, vibrant culture and individually focused learning approach that lies at the heart of all North Bridge House schools.''