Cognita plans state-of-the-art Early Years Centre in Singapore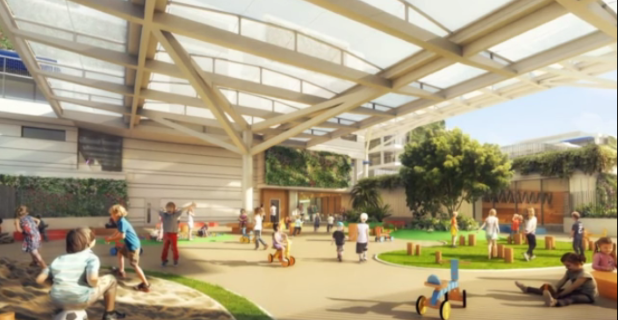 A first in Early Years education worldwide is now in development at the Australian International School (AIS) in Singapore as Cognita builds a specialist educational campus for students aged 18 months to 6 years old. The wide range of facilities will offer children access to a 22-metre swimming pool, 470-square-metre multi-function hall, five library and learning resource centres, nine arts and language specialist classrooms and a dedicated parent café – all in one centrally-located facility.
The campus, set to open in 2017 next to the existing AIS facility at Lorong Chuan, will house teaching and learning for an enhanced Early Years curriculum which is launching at AIS this coming January 2016. This progressive curriculum includes daily Mandarin, maths and literacy lessons, the London Academy of Music and Dramatic Arts (LAMDA) Speech and Drama Programme, structured Physical Education under the SMART Steps Perceptual Motor Programme and weekly violin lessons taught by specialists.
Commenting on the innovative new campus, Brian Rogove, Chief Executive of Cognita Asia, said: "This S$200 million investment is the largest worldwide for a dedicated Early Years campus, joining the very best in academics and facilities to offer exceptional educational opportunities to young children residing in Singapore. Children at AIS will gain a strong academic foundation and personal confidence ensuring an early passport to success."
Andre Casson, Principal of AIS, added: "AIS is the only school in Singapore to offer an Australian inquiry-based curriculum for children aged 18 months to 6 years. Our 22-year history in graduating students in this curriculum sets us in good stead to take our institution into this next phase. We are excited about our collaboration with specialist educators in delivering an enhanced curriculum from this January which will be significantly developed with the launch of our purpose-built Early Years facility in 2017."
To find out more, watch this video showcasing the new Early Years campus at AIS.