British exchange adventure for Cognita students from Chile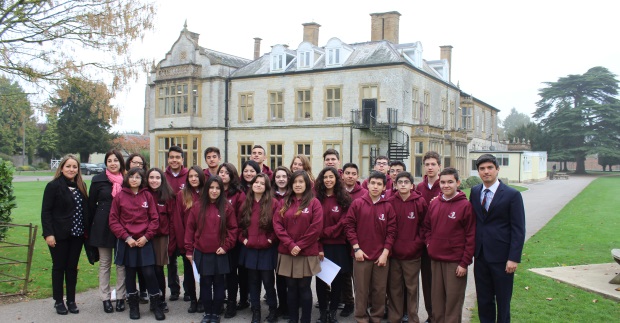 The latest international exchange bringing together Cognita students from different countries kicked off this week as 23 students from our Chilean schools arrived in the UK for a six-week programme of cultural and academic learning combined with English language immersion.
The 23 students in Years 9-12 and 3 teachers from our Pumahue and Manquecura Schools in Chile will be based at Chilton Cantelo School, Cognita's boarding school in Somerset, until mid-December.
The Chilean students received a warm welcome from Verity White, Head of Chilton Cantelo School, and David and Tammy Newberry, House Parents of the School's Riverside House, where the children will be boarding – as well as Henry, the playful house dog also on hand to help the newcomers settle in!
Throughout the six-week stay, the group will take regular day trips to key sites around England to complement their studies as well as join in with co-curricular activities that are a regular feature of student life at Chilton Cantelo.
"The Cognita Group covers a wide geographical span and offers our students a unique opportunity to experience the diverse cultures and languages of their peers through ExPro, our international exchange programme," says Elsa Gispert, International Events and Exchanges Manager for Cognita.
"Building competencies in English language as well as cultural awareness are key objectives for this trip. By leveraging the unique relationships between the schools in our Group, Cognita is improving the educational experience of our students, particularly in the area of English language provision for our Chilean students.