Australian International School Turns 20!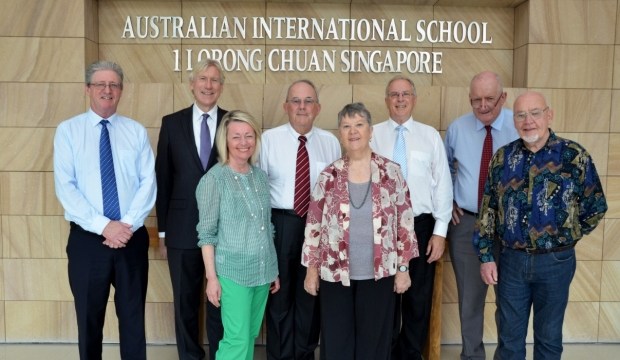 Written by: Australian International School, Singapore
The Australian International School (AIS) celebrated 20 years of proven world class education to Singapore's international students.
From its humble beginnings with just 32 students in 1993 when it first opened its doors, the Australian International School has grown to become one of Asia's most successful schools, boasting more than 2,600 children from 50 countries.
The school continues to grow in popularity among Singapore's expatriate community with enrolments more than doubling since the school moved to its current location in Lorong Chuan in 2003.
As Dr Nick Miller, Principal of AIS explains, the school is now able to offer students the choice to pursue almost any interest they have.
"AIS is all about providing a well rounded Australian-style education.  This means focusing on academic excellence while developing the cultural, artistic and sporting prowess of each student."
"While our educational roots may be in Australia, we are very much a part of the Singapore community.  Living and studying in Singapore is a life changing experience, and we embrace Singaporean culture through our partnerships with local schools."
"AIS's growth in student numbers and reputation, together with its academic track record makes it one of the most successful schools in Asia," Dr Miller said.
AIS opened on 1 February 1993 at its first campus on Mount Sophia with 32 students, seven teachers and no air-conditioning or uniforms.  By 1994 the school had more than 400 students and moved to Emerald Hill.
In 1997 AIS moved to Ulu Pandan where it stayed for five years.  During this time it secured the land at its current location in Lorong Chuan and commenced construction, finally relocating to its current home in 2003, with 1,100 students enrolled.
In 2007 the school joined the Cognita Group of schools which saw an investment in a new junior school and preschool wing.  In 2010, a new senior building was opened to accommodate Year 10, 11 and 12 students.
The school currently has 2,600 students and 200 teaching staff.  It boasts a dual curriculum that gives students the choice of graduating with the New South Wales Higher School Certificate or the International Baccalaureate Diploma.