Cognita students showcase education technology in Asia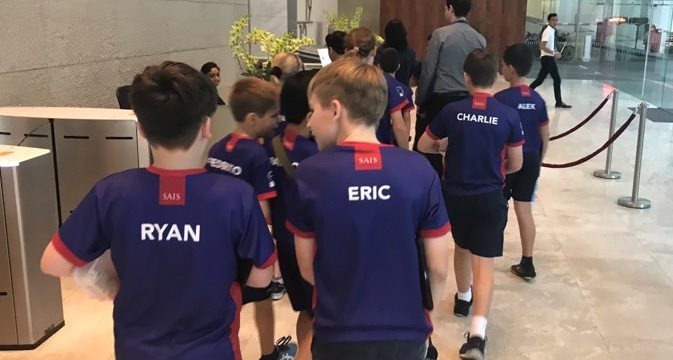 Students from Stamford American International School in Singapore have visited Cognita's Asia head office to showcase some of the ways they are being inspired to learn using technology.
The young 'techsperts' –  4/5th graders from Stamford – showcased a range of skills and tools in the area of technology, including Hopscotch, which helps them learn to code through creative play; OSMO, a suite of educational games designed for iPad; and Blue-Bot, a Bluetooth floor robot.
The students led sessions for Cognita staff at the Singapore regional office where they were able to experience the technology first-hand. Michael Drake, Cognita's Asia CEO, said: "The students were able to demonstrate some of applications and software that they use in school which was exciting and impressive for us to see. At the same time I was really happy to see our staff being able to connect with the students and to be given an insight into the educational experiences we provide. All in all a really positive experience."
The students' demonstrations were also live streamed on Twitter for Cognita colleagues around the world, as well as other educators, to observe. You can watch the video here.